This is the worst anniversary party ever.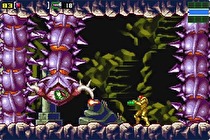 Nintendo has added a few new rewards and challenges to My Nintendo in North America.
The new rewards are the My Nintendo Samus theme (200 platinum coins) and discounts on the following titles: Super Metroid (New 3DS, 20 gold coins, 30% off), Metroid: Zero Mission (Wii U, 20 gold, 30% off) and Metroid Prime Trilogy (Wii U download, 400 platinum, 20% off).
Following a functionality update to Miitomo, some new challenges are available in the app that can be completed daily for coins, including sending private messages and using the Style Central and Answer Central options.