Plus news of My Nintendo interaction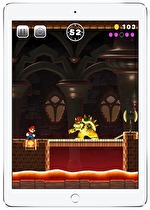 Nintendo is scaling back their mobile plans slightly for the fiscal year.
In an interview with Time Magazine, Shigeru Miyamoto discussed Nintendo's mobile strategy. A follow-up email from Miyamoto confirmed that a combination of development time and "market conditions" would mean only four mobile titles would release by March 2017. The four titles would be Miitomo, Super Mario Run and the unnamed Animal Crossing and Fire Emblem projects.
The interview also indicates that Super Mario Run may have connectivity with My Nintendo for accessing friend lists and other features.