You'll have to wait longer for the eighth Dragon Quest game on the 3DS.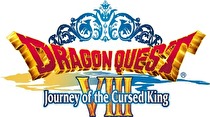 Originally scheduled for a 2016 release, Dragon Quest VIII has been delayed to 2017. No other details were announced in today's Nintendo Direct.
Dragon Quest VII: Fragments of the Forgotten Past is still scheduled for a September 16 release in North America. Today's Nintendo Direct announced that if you preorder on the Nintendo eShop, you will obtain a 3DS home menu theme for free.