It's a nightmare to play against.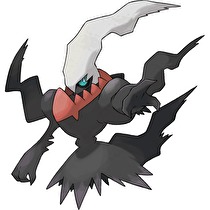 The arcade version of Pokkén Tournament is still getting updates, including a brand new character.
Mythical Pokémon Darkrai was added to the game in a special summer update this past Friday, which also added Garchomp, Braixen and Shadow Mewtwo plus additional modes and tutorials. This brings the total roster for the game to fifteen playable Pokémon.
The most recent patch for the Wii U version of the game included data referring to Darkrai as well as Scizor and Empoleon, but a console release for Darkrai has yet to be announced.