Another Nindie title taking advantage of that power boost.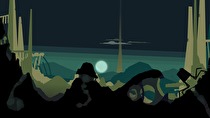 forma.8 will soon have its platforms number 2.
The Nindies @ Home title from last year was recently revealed to be in development for New 3DS, but this version will release shortly after the Wii U version does.
So we can confirm it: our #metroidvania forma.8 is coming to #Nintendo #N3DS too! Cross buy with Wii U! pic.twitter.com/vLtQyt86np

— MixedBag! (@MixedBagGames) June 27, 2016
A release date for the Wii U version is expected soon, and the game will be crossbuy capable and have the 15% Nindies at Home discount on its Wii U launch month.