It's been three (thousand) years...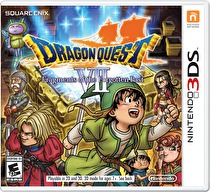 The long wait has about three months to go for Dragon Quest VII.
The remake of the 2001 PS1 title for 3DS will release in North America on September 16 according to updated information submitted by Nintendo following the game's E3 stream.
A long demanded remake, SquareEnix credited fan demand and petitions for the game's localization, including all of the game's party chat.