A new logo on the boxes.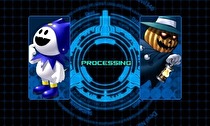 A process that began in September 2013 has come to an end as titles published by Atlus previously will now fall under the Sega banner.
According to Game Informer, this should not affect the operations of Atlus as the corporate cousins will continue to operate independently. The chief purpose is to formalize Atlus helping Sega with localizations such as the recent PlayStation 3 release of Yakuza 5 or today's announcement of Hatsune Miku Project Diva X for the PlayStation Vita and PS4.
In the same announcement, Sega has named a new head of the Sonic franchise outside of Japan: Ivo Gerscovich. The first title under his stewardship is expected to be announced in July.