A strong presence in Nintendo shooters has gone out of business.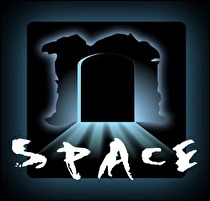 n-Space, the development studio who worked with Nintendo on Geist and would later bring multiple Call of Duty games, has officially closed its doors.
Former n-Space artist Ben leary made the announcement on Twitter earlier today, confirming that the studio had suffered multiple rounds of layoffs in the runup to the final closure.
n-Space has closed. My statement - https://t.co/HaV3mv9ihI pic.twitter.com/uwaNpOft1u

— Ben Leary (@Polygoblin) March 29, 2016
Formed in the mid 1990s, the Orlando-based studio originally focused on PlayStation and PC titles before shifting to Nintendo development with the GameCube. The company's most well known title was 2005 sci-fi shooter Geist, and the company followed up by adapting several shooters for the DS, most notably Star Wars Battlefront and several Call of Duty games. n-Space also provided development assistance on Skylanders Giants and Swap Force's 3DS versions. Their final title was Sword Coast Legends, a Dungeons and Dragons RPG published last year on PC, PlayStation 4 and Xbox One.