Both versions doubled up Awakening's opening weekend.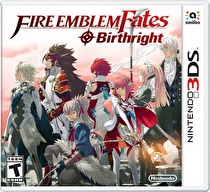 After a single weekend of sales, a shocking number of people have chosen their fate.
Nintendo issued a press release this morning announcing that Fire Emblem Fates has sold more then 300,000 copies in its opening weekend, more than five times the previous record holder Fire Emblem Awakening. The Birthright version was the better selling of the two titles, though Conquest was noted to be "close behind".
The total, as with any Nintendo of America sales figure, includes physical and digital sales, but does not break out how many discounted downloads of the other version were sold, nor the sales for the sold out limited edition which includes all three titles.