Gotta catch - and splat - 'em all!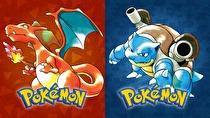 The 20th anniversary celebration for Pokémon will include a new event course for Super Mario Maker and the first worldwide Splatfest for Splatoon.
The new Super Mario Maker course called "I Choose You!" has players pick one of three starter Pokémon and take the journey from Professor Oak's lab to the Pewter City gym. The reward Mystery Mushroom costume will be based on your starter choice, so getting all three will require three plays of the course. The new course is available right now.
Splatoon is also getting in on the Pokémon love with a world first: a worldwide Splatfest. On February 20, Japan will choose Red Version v Green Version while the other regions will choose between Red and Blue. North America will kick off the Splatfest at 1a.m. Eastern on the 20th (10 p.m. Pacific February 19).