And they're keeping the price sane.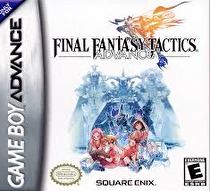 Both North America and Europe will be able to return to Ivalice tomorrow by way of Virtual Console.
Final Fantasy Tactics Advance - the first game published by SquareEnix in over seven years on Nintendo systems on its initial release - will be in tomorrow's eShop update. Priced at $7.99/€7.99/£7.19, FFTA will be the first appearance by SquareEnix outside of Japan.