At least 36 hours worth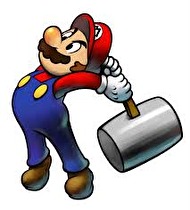 A bug in the level creator for Super Mario Maker has necessitated a day and a half of online downtime.
Nintendo has sent notices on their various websites advising that an unspecified bug in the "Create" mode has necessitated a stop on all online services. The maintenance is currently slated to end at 8 p.m. Eastern tomorrow night (1 a.m. GMT on Friday morning).
A mandatory software update will be available for the game upon completion of the maintenance.