Super Mario Maker off to a flying start.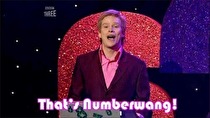 Following a slight delay for database upgrades, the September US sales estimates are out from the NPD group and Super Mario Maker performed up to expectations.
The early September release sold approximately 445,000 copies in the US during the NPD reporting period (Sept 11 - Oct 3), and has sold over 500,000 copies life to date in the US (physical and digital) according to a Nintendo statement. The Wii U sold through about 85,000 units in September as a result, doubling August's sales. Disney Infinity 3.0 was the other Nintendo game to chart in a month of sports domination, coming in at #7 on the combined formats top 10, and the Wii U version was the second best seller behind the Xbox 360 version.
3DS sales are still up compared to the first nine months of last year, selling through approximately 125,000 units in September following the limited launch of the smaller New 3DS. The month's big release for the platform, Animal Crossing Happy Home Designer, sold through 115,000 copies (combined) during its first week of sales.