At least once we will have news delivered directly to us. UPDATED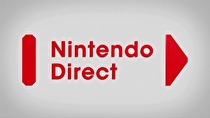 We have a timeframe for the return of the Nintendo Direct.
In a note from Nintendo's recent financial results release, CEO Tatsumi Kimishima confirmed to the Wall Street Journal that in addition to an update on their mobile plans tomorrow, the Nintendo Direct will return in the next couple of months.
Good news! Nintendo CEO Kimishima says Direct is alive, with at least one coming this year. https://t.co/tLvapAH7vL

— Takashi Mochizuki (@mochi_wsj) October 28, 2015
Whether this is the fiscal or calendar is not known, but the success of Directs in 2015 may press Nintendo to get something out sooner rather than later.
UPDATE: A further update from the Wall Street Journal's Takashi Mochizuki indicates that the year's Direct may be the last under the current format, with a "new format" coming next year.
Oh! Nintendo Direct being remodeled now too. In new format from next year, Mr. Kimishima says. https://t.co/F2qGtJct4k

— Takashi Mochizuki (@mochi_wsj) October 28, 2015