If for some reason you missed Link Between Worlds...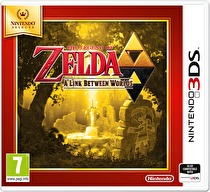 Nintendo of Europe is expanding the Nintendo Selects line to the portable realm.
Starting from 16 October, the line of discounted titles in the UK and Europe will add 3DS games to the existing Wii lineup. Nintendo Selects titles are traditionally sold at approximately £20, but pricing as always is determined by the retailers.
The titles entering the program are:
nintendogs + cats (all versions)
Star Fox 64 3D
Mario Tennis Open
The Legend of Zelda: A Link Between Worlds
Mario Party Island Tour
Yoshi's New Island