Extra development should prevent a Rise of Lyric sequel.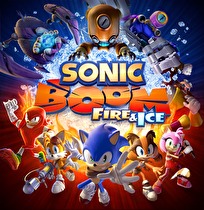 A couple of Sonic titles will miss their intended release timeframes.
Sonic Boom: Fire and Ice has been pushed to 2016 in order to provide developer Sanzaru Games extra time to make a quality title. Sega cited wanting to make sure the game had additional polish before releasing the game, which will open the Sonic franchise's 25th anniversary.
In addition, the 3D Classics version of Sonic the Hedgehog 2 which was originally slated for September has slipped slightly, as it is missing from the European download list for this week. Sega's usual 3D Classics developer blogs which are posted during the week of release have not yet been posted. Unless the Sonic remaster has a "Sonic 2sday" release next week, it appears the earliest the title can release is October 1.