We're scratching our heads just as much as you are.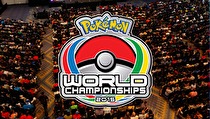 The future of Pokémon may involve "flowers," as we learned in an interview with The Pokémon Company International's Director of Consumer Marketing J.C. Smith, at the 2015 Pokémon World Championships in Boston, Massachusetts this past weekend.
While discussing the future of the Pokémon, we asked Smith to offer us a cryptic tease of that future.
"And last but not least, can you just throw a cryptic word out there? Just anything. Something will get me to scratch my head. That, like, in eight months I'll go, 'That's what he was talking about!'"
After a pause, Smith's response was "Flowers."
In Pokémon X and Y, Floette is a flower-centric Pokémon with a currently unobtainable form integral to the main plot of the games. Additionally, while its special form, Eternal Flower Floette, has not yet been released officially, it can be obtained via cheat device. It could also refer to something from a currently unannounced game, as Pokémon in 2016 was a major part of the interview.
What do you think "flowers" refers to? Let us know in the comments, and look out for our full interview with J.C. Smith on Monday.