The ESRB outs a long awaited sequel, while word of puzzling art comes from the developer.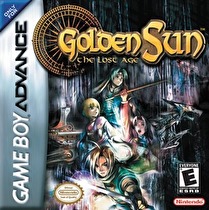 Tomorrow's downloads will feature a couple of Virtual Console games for the Wii U and another round of 3DS puzzle fun.
The Wii U Virtual Console releases were leaked via ESRB ratings, as it appears Capcom's 2003 strategy game Onimusha Tactics will be joined by Golden Sun: The Lost Age. The 2003 sequel to the GBA launch RPG featured a link system or passwords to carry content over from the original game.
On the 3DS front, last week's release of Picross e6 in Europe will carry over to North America tomorrow, according to the game's developer Jupiter. The 6th release in the downloadable series will feature 300 puzzles, and each one will be playable in normal or Mega mode.