Over the past several years, Nintendo of America hasn't released many games in the summer. We finally got an answer about it.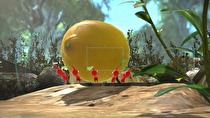 Over the past few years, you might have noticed that Nintendo of America avoids releasing games in the summer. As a matter of fact, they've only released one retail game in the month of July since 2007, and that was a bundled version of all of the Wii Sports Club games. When we interviewed Charlie Scibetta, Nintendo's Senior Director of Corporate Communications, he let us know why that is.
"We do the bulk of our business in the holiday season, probably about 60% in October, November, and December," Scibetta said.
That's why the video game industry in general backloads the whole year, but it seems that Nintendo of America feels the disparity more than other regions. He also cited school graduations as another key time for game launches, which likely explains Nintendo's recent trend of releasing major games in late May/early June.
Scibetta summed it up thusly: "You want to launch games when people are in the mood to buy." And even if it makes some of us die-hards unhappy, people aren't in the mood to buy Nintendo games in America during July and August.