Your villager may be more accurate than ever.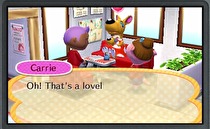 Animal Crossing Happy Home Designer will let you adjust the skin color of your villager.
The choice was first noticed in a screenshot and confirmed by Alison of Nintendo Treehouse after it was pointed out on Twitter. It will mark the first time in the history of the series that you can have a Villager of color.