Mechs! Monsters! Treehouse! Exclamation points!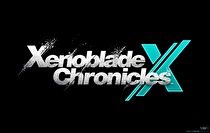 Nintendo of America has sent a PR email confirming a presentation will air on the Nintendo Direct page April 24 regarding Xenoblade Chronicles X.
The presentation will air at 11am PDT/2pm EDT, and will be followed by a Treehouse Live presentation. There are no details as to what the video will contain aside from being in English only. Keep it locked to Nintendo World Report for all the details and analysis you need.