Plus some on sale information and an update that at the very least helps a launch game.
More Xenoblade Chronicles X details and some 3rd party Wii U news in the last Nintendo Newsletter of the working week. Are YOU feeling it?
---
Xenoblade Chronicles X Shows off Mechs and Multiplayer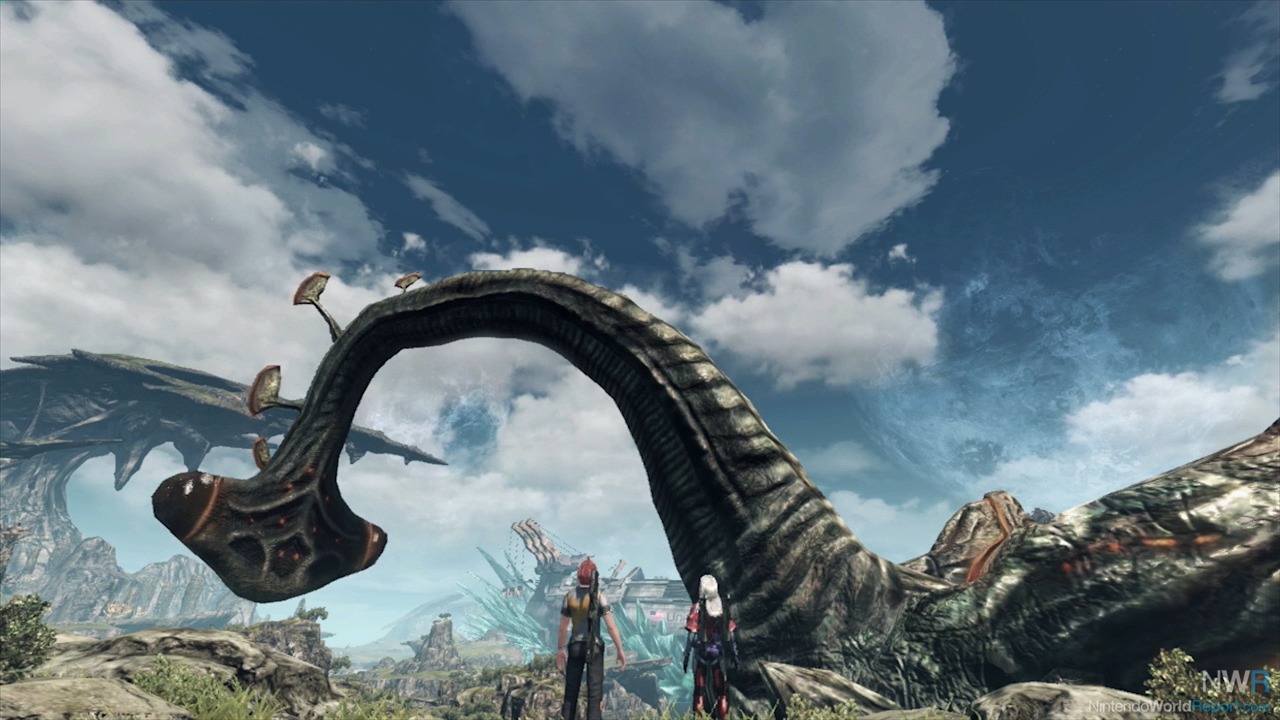 With just a few weeks to go before the game's Japanese launch, a video was shown earlier today showing off the game's Doll designs and the ability to have clans of up to 32 people.
The video shows off three different types of Dolls (light, medium and heavy) with different stats, as well as the ability to manage the Doll abilities in a cockpit view. XCX will also include 32 player clan support, 4-player Squad Missions, and large enemies known as World Bosses in addition to the game's single player combat.
Following the video's release, information about an option to download data for disc owners was provided. Up to 10GB of data can be downloaded from the eShop in special data packs to speed up the game load times.
You can view the video below in Japanese and find a translation from @Cheesemeister3k on Twitter.
Our Take: "I'd like to report a bug – I'm throwing money at the screen and it's not making the game come any faster." – Donald Theriault
"This is a game I really want to be excited about, but I'm just not. Maybe I should play the original." – Zach Miller
---
Rodea The Sky Soldier Limited Editions Now Available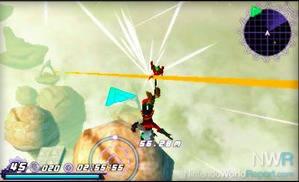 NIS America has begun selling limited edition versions of Rodea the Sky Soldier on their website ahead of the game's September 22 release in North America.
Both special editions come with a 35+ page artbook, a 10-song soundtrack CD, a collector's box and a "Key of Time" pendant. The Wii U version will also come with the previously-promised first printing bonus of the more action-oriented Wii version of the game. The limited editions are priced at US$74.99 for the Wii U version and US$54.99 for the 3DS version.
As with all NISA limited editions, these are exclusive to the company website.
Our Take: "NISA's shipping has been pretty good for limited editions on other platforms, for what it's worth." – Donald Theriault
"They're missing an opportunity for me to go into a store, happen to see this, and buy it out of special-edition habit. You could've had my $75, NISA!" – Zach Miller
---
Call of Duty Website Updates with NNID Support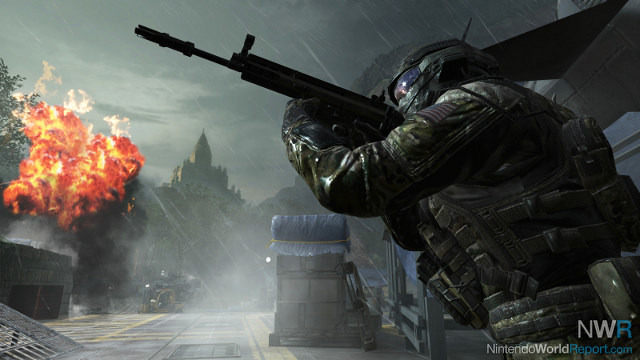 Although it isn't clear why, callofduty.com has updated to allow users to sign in with a Nintendo Network ID.
Users have previously been able to sign into the website with Xbox Live, PlayStation Network or Steam IDs to get access to statistics and matchmaking, but Nintendo Network IDs have not been an option until recently.
Although Treyarch is developing Call of Duty: Black Ops 3 for release this year – an announcement to that effect will be made on April 26 – it isn't clear if this is related to a potential Wii U version of Black Ops 3, or simply a functionality update for the existing Wii U versions of Black Ops 2 and Ghosts. Black Ops 3 would mark the return of Call of Duty to Nintendo platforms after 2014's Advanced Warfare was not released on the Wii U.
Our Take: "Treyarch has always been a strong supporter of Nintendo consoles, but the annual 'will they or won't they' about releasing Call of Duty is irritating. Hopefully we get a response one way or the other quickly." – Donald Theriault
"Maybe there was an Internet petition we didn't know about." – Zach Miller
---
Quick hits:
Europe and Australia's crazy May for Nintendo releases is about to get even nuttier. Fossil Fighters Frontier will release in the PAL territories on May 30th, marking the fifth different retail game to release in that month from Nintendo. Check out Addison Webb's review to see if it's worth grabbing.
In other news from the land down under, the Australian Classification Board has struck again, showing ratings for The Adventures of Bayou Billy and Drill Dozer for Virtual Console. Bayou Billy is a beat-'em-up that includes driving and Zapper sequences, while Drill Dozer was a late GBA action game developed by GameFreak.
Not to be left out, a bunch of European eShop releases have been announced for next week. The headliners are Elliot Quest for Wii U and 3D Classics Fantasy Zone II, but Natsume's A-Train 3D: City Simulator for 3DS, Tabletop Gallery for Wii U, Heart Beaten for 3DS, and Word Search by POWG on both will also be on the menu.
And finally, in news from the James Jones department, Project X Zone 2 has apparently been announced at an event in Europe. More details on that as they become available.