The Nintendo retail front goes silent, letting the eShops assume control of the North American downloads.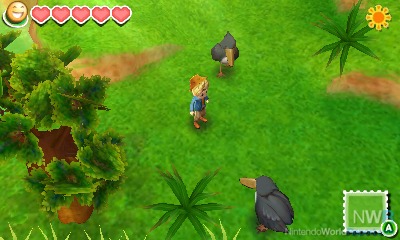 For the first time in a few weeks, there's no Nintendo first party retail games to drop money on in the Nintendo downloads. That's not to say there aren't big games - Marvelous/XSEED's Story of Seasons launches Tuesday for you farming fanatics. Until then, let's talk eShop, shall we?
3DS Retail
LEGO Ninjago: Shadow of Ronin ($29.99)
Story of Seasons (March 31) (US$39.99/C$44.99)
Wii U eShop
Dot Arcade ($4.99/$6.24)
3DS eShop
My Pet School 3D ($19.99)
Jet Dog ($7.99/$9.99)
Wii U Virtual Console
Namco Museum (GBA) ($6.99)
Wii U Demos
Lego Batman 3: Beyond Gotham
DSiWare
Titanic Mystery
3DS Themes
NES: Samus Aran
NES: Pit
Etrian Mystery Dungeon
DLC
Harvest Moon: The Lost Valley
Sales
The Zen Pinball 2 South Park table is 50% off ($2.49 from $4.99) through April 2.
TNT Racers: Nitro Edition is $4.99 (from $7.99) through April 9.
Rock 'n Racing Off Road is $4.99 (from $5.99) through April 12.
Funfair Party Games, 3D Game Collection and Murder on the Titanic are on sale through April 9.
Snow Moto Racing 3D is $3.99/$4.99 (from $7.99) through April 2.
Updated with Canadian prices where applicable.