We don't know what it is or when it's coming out, but we guess the early bird catches the worm!
Today in Nintendo news, a particular Aussie retailer is getting a bit ahead of themselves, and the Virtual Console in North America adds a relative rarity.
Australian Retailer Already Taking Nintendo NX preorders
Even though all we know about the system is the codename, EB Games Australia is already taking preorders for the system codenamed NX that Nintendo announced yesterday.
Australian news source Vooks originally found the link on EB Games Australia's Facebook page. As with EB Games and Gamestop in other countries, the minimum preorder is AUS$50 (US$38.60).
Our Take: "There are not enough '...' to express my '...' when I saw this." - Donald Theriault
"I've already reserved three. How many are you getting?" - John Rairdin
---
Australian Ratings Board Reveals Pokemon Rumble World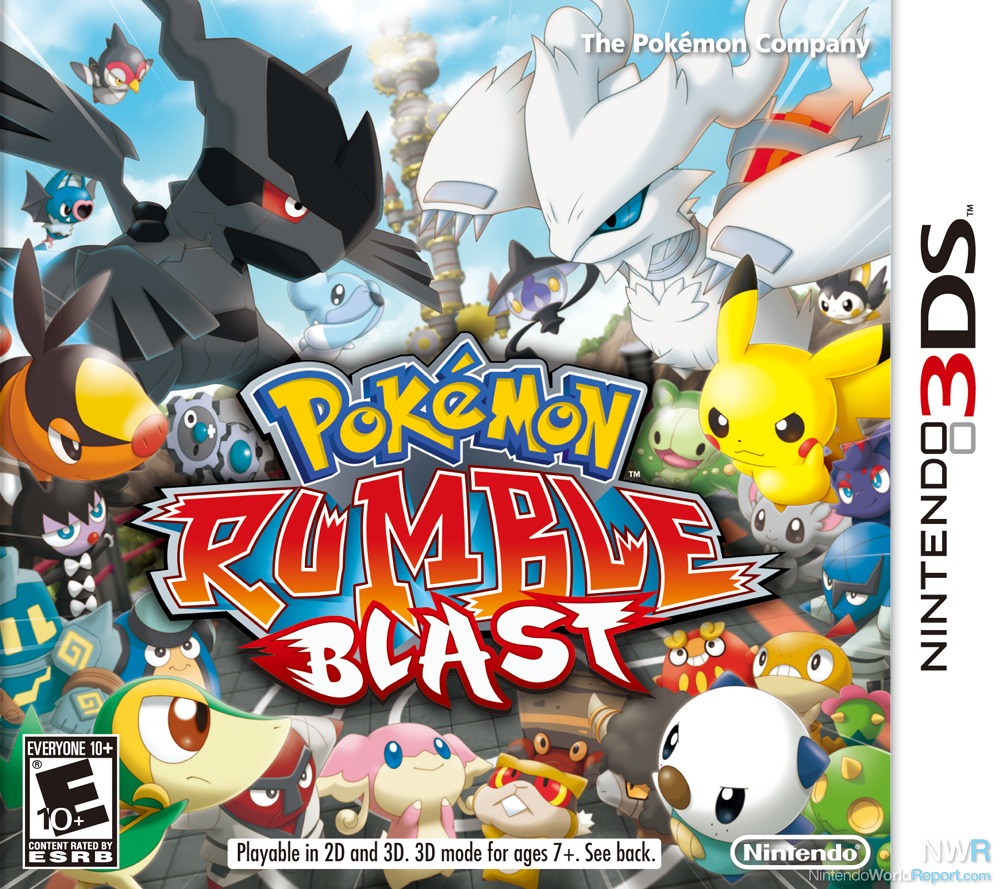 A recent listing on the Australian Classification Board shows a game called Pokemon Rumble World, with a PG rating for mild violence and online connectivity.
The listing shows Ambrella as the developer, who were the developers of the three previous Pokemon Rumble games, and a "Multiplatform" listing for the system.
Our Take: "If this is online I'll be curious, but if it's crossbuy this will have my attention." - Donald Theriault
---
Klonoa 2: Dream Champ Tournament revealed for North American Virtual Console
Nintendo's website has made its traditional Wednesday reveal of Thursday's Wii U VC release for North America, showing the 2005 GBA release Klonoa 2: Dream Champ Tournament.
The platformer from Namco features Klonoa running through five worlds trying to fight off a host of challengers to earn the title of the world's greatest hero. Check out the video below to see how it plays via SpyroZap:
Our Take: "A bit of a rarity, it's nice to see it getting a second shot on Wii U." - Donald Theriault
---
Hyper Light Drifter Reveals Price Details, Will Not Release On Console in 2015
In an interview with the TiC podcast team, Hyper Light Drifter creative director Alex Preston admitted that the console versions of the game, including the Wii U, would likely release after 2015 and the MSRP would be $19.99.
When asked about the release date, Preston said "We have not yet announced the release date. We have only said 2015 for PC first. Consoles take some time so, for example, Xbox One has a certification process that you have to go through."
Some gameplay from the PC alpha version is below:
Our Take: "The delay hurts, but they want to put out a game that works in full which I have to applaud." - Donald Theriault
---
If there's one group of people who are thrilled with Nintendo's announcements yesterday, it's the shareholders. Nintendo shares have jumped nearly $8 in the trading since the NX/DeNA announcements, a 60% increase yesterday and a further 20% jump today.