The end of the second encore leads the day in Nintendo news.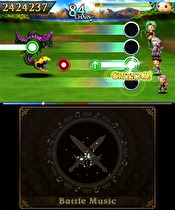 New Theatrhythm Curtain Call DLC Includes Free Tracks
Square Enix confirmed the end of the "Second Performance" of downloadable tracks for Theatrhythm Final Fantasy Curtain Call today, announcing eight new songs for release on Thursday. The tracks are:
Battle Music:
Field Music:
"Birds In The Sky, Fish In The River" and "Shadowlord" will also be free until April 1, before joining the other tracks at $0.99 / €0.99 / £0.89.
Our Take: "It's a shame that this round of DLC has to end, but two more Chrono Trigger songs and two free songs make a great note to go out on" - Donald Theriault
---
Parties, Toys, Whips Headline The European Downloads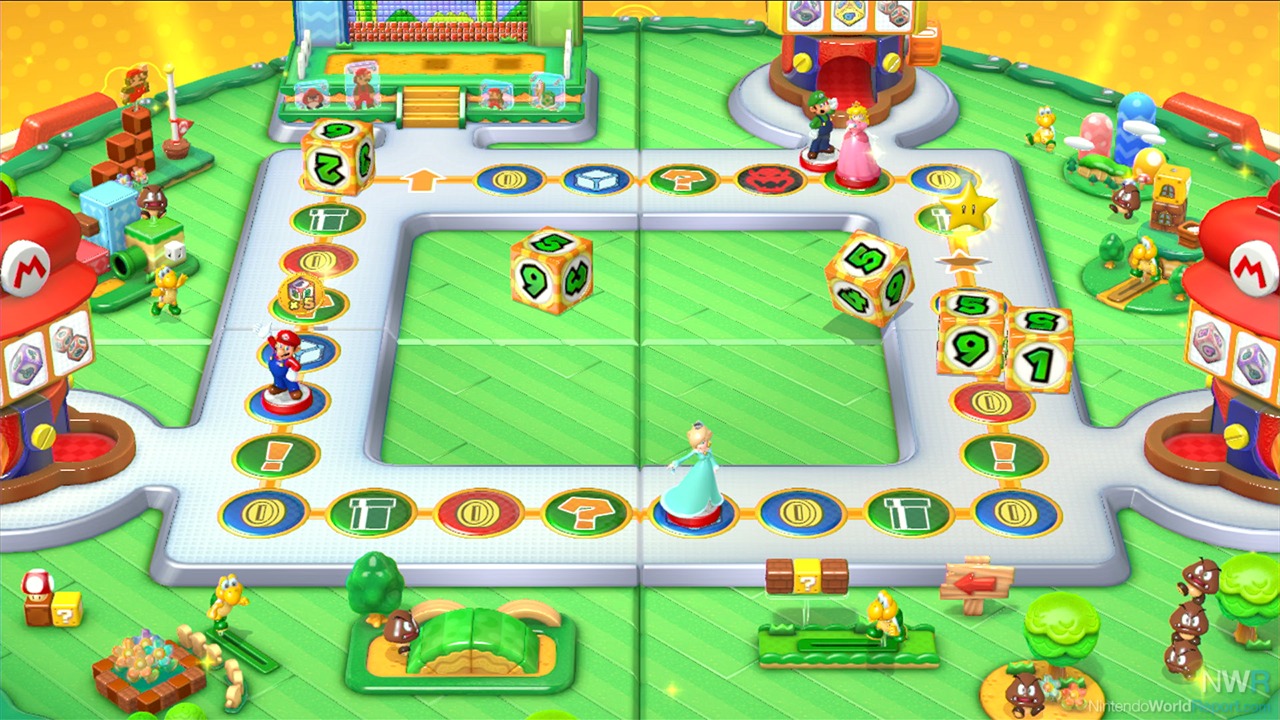 The biggest release on the eShops in Europe this week is Mario Party 10, releasing on Friday in both Europe and North America on Wii U. Be sure to read our review before you commit to dropping €39.99 / £34.99 on it.
The Wii U and 3DS will also get Mario vs. Donkey Kong: Tipping Stars for €19.99 / £17.99 with crossbuy intact, while Wii U owners who aren't down with the plumber can pick up Castlevania: Aria of Sorrow for €6.99 / £6.29. On the 3DS end, beloved eShop platformer Mutant Mudds is roughly half off (€4.49 / £4.00) from Thursday through April 2.
Our Take: "I'll pass on the Party, but the Mudds sale is a steal." - Donald Theriault
---
Love Plus Producer, Designer Leave Konami
In separate statements on their Twitter feeds, longtime Konami producer Akari Uchida and Love Plus character designer Mino Taro both confirmed that they have left Konami as of March 15.
In tweets translated by Gematsu, Uchida said "To those of you who have loved and enjoyed the games I've worked on and are looking forward to what's coming up, I apologize for worrying you all." Taro later confirmed that he would continue his work under a new pen name.
Combined, the two Love Plus games for DS and 3DS sold over a half million copies in Japan. Take a look at the 3DS version below:
Our Take: "Uchida is an especially big loss for Konami, as he was one of the key designers behind the Tokimeki Memorial series - his departure really solidifies Konami's contraction of releases." - Donald Theriault
---
Hold onto your butts: Warner Brothers has released a new trailer for LEGO Jurassic World, which will contain elements of each of the four Jurassic Park movies.
We have pricing for the Atlus sale: Shin Megami Tensei IV is $15 until March 23, Soul Hackers, Etrian Odyssey IV and Code of Princess are $15 until the 30th, and Conception II is $18 for all of your Monokuma-killing needs until the 30th.