Zelda tops the NPD charts, a possible delay in Europe for Splatoon, and more!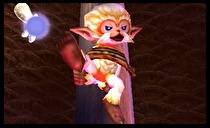 NPD Sales: Majora's Mask on Top, Monster Hunter 4: Ultimate Charts
It was a good month in February to be a 3DS fan as sales of both The Legend of Zelda: Majora's Mask and Monster Hunter 4: Ultimate. Majora's Mask, which topped the charts at number one, sold 515,000 combined in digital and physical sales. Monster Hunter 4: Ultimate sold around 290,000, reaching number ten.
Nintendo also had good news in the hardware department as well. The 3DS family topped the charts in hardware this month, selling 395,000 units, beating out the PS4, which was the top selling home console last month. The Wii U chugged along with 94,000 units sold.
Our Take: "Awesome news for Nintendo! Obviously a new 3DS model helped last month, but its nice to see Nintendo back on top of the charts in both hardware and software this month." - Bryan Rose
---
Rumor: Splatoon Delayed in Europe?
Amazon Italy has reportedly emailed people who have pre-ordered Splatoon that the game has been delayed to July instead of it's May release. Nintendo hasn't commented on the situation yet, but it's something to keep an eye on in the coming days.
Our Take: "May seems to be a packed month in Europe already with the release of Kirby and the Rainbow Curse. Maybe it makes more sense in the long run for a delay." - Bryan Rose
---
Zelda Boss Pack DLC Out Today
For those who have been wanting some more Hyrule Warriors in their life, good news! Another new DLC pack is out, featuring new modes such as Boss Challenge, in which you battle against giant bosses to unlock new outfits, as well as Ganon's Fury, which allows you to play as Ganon. Along with the new modes, the max level has been raised, new mixtures and medals have been adde, and much more! It can all be yours right now for $2.99, or free if you have the season pass.
Our Take: "I'm sorry, I can't hear you over MY GIANT DEATH CUCCO!" - Donald Theriault
---
For those interested in the upcoming Fire Emblem 25th Anniversary concerts on July 24 and 25 in Japan, more information such as prices and details of events can be found here.
Eurogamer had an interesting interview with Two Tribes co-founder Colin van Ginkel, who was critical about the commercial failure of Toki Tori 2, which he admits that "I don't think I would have bought Toki Tori 2 if I was a consumer." You can read the full interview here.