Well at least it wasn't ended by a meteor strike.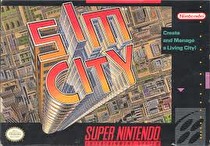 Maxis Emeryville, the developer behind the Sim City franchise, is no more after being shut down by its parent company Electronic Arts yesterday.
In an official statement, an EA representative says that employees at Maxis will be given other opportunities for work in other EA studios. For those leaving however they are "working to ensure the best possible transition with separation packages and career assistance."
Sim City will still be made, just in another studio after the "consolidations."Layoffs also may be happening at Redwood Studios, the dev behind The Sims, though there has not yet been an official statement.