And rightly so!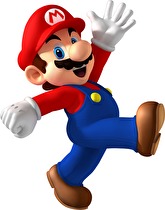 Nintendo was the best publisher of 2014, according to Metacritic's annual publisher rankings.
With an average metascore of 76.5, the Big N was able to outpace Ubisoft and Electronic Arts, who came in second and third, respectively. The company's best overall release was Super Smash Bros. for Wii U, while its lowest-scoring title was Chibi-Robo! Photo Finder.
As far as the user favorite was concerned, it was a three-way tie between the original Bayonetta, Bayonetta 2, and Mario Kart 8, all of which earned a 9.1.
It's no secret Nintendo is one of the best publishers in the business, with franchises unrivaled in terms of recognizability, quality, and popularity. Do you think the company's output last year was worthy of earning it the top spot?