The hotel originally hosting the event is in for a world of trouble.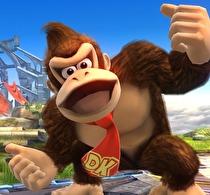 The Super Smash Bros. tournament at Apex 2015 has had to chance venues due to safety concerns at the original location.
Fire marshals had to shut down the event and evacuate all of the attendees because of damage to the hotel that was caused by a recent storm. "Sorry competitors, the fire marshals have put a hold on the tournament. We are having an emergency meeting and will keep every1 updated," Team Apex said on Twitter.
Fortunately, the tournament has been moved to a new location in Somerset, New Jersey and will proceed as planned.