LEGO Ninjago: Shadow of Ronin has a release date for 3DS, too. If you care...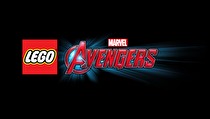 LEGO Jurassic World and LEGO Marvel Avengers have been announced for Wii U and Nintendo 3DS.
The Jurassic World title, which Warner Bros. has confirmed arrives this June, is set during the first three movies and continues into the upcoming fourth film.
Meanwhile, the Avengers LEGO game will cover the first two Marvel mash-up movies (yes, that means Age of Ultron), and will release this fall. Naturally, Traveller's Tales is handling development.
Additionally, LEGO Ninjago: Shadow of Ronin has received a March 24 launch date for 3DS.