Additional 8-player Smash stages have been included.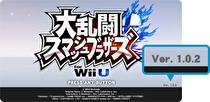 A new update for Super Smash Bros. for Wii U has been released, and the main highlight is the inclusion of several 8-player stages.
As far as normal stages go, Mario Circuit, Luigi's Mansion, Pyrosphere, Norfair, Lylat Cruise, Pokemon Stadium 2, Town and City, Smashville, and Wii Fit Studio will all now support eight players. Meanwhile, Final Destination stages including Mario Galaxy, Mario Circuit, The Great Cave Offensive, Lylat Cruise, Pokemon Stadium 2, and Town and City now support eight players as well.
The update also includes various fixes that were not detailed.