Beating out the likes of Electronic Arts and Ubisoft.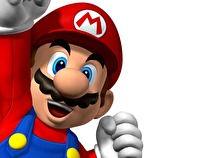 Nintendo was the number one publisher in France last year.
Thanks to the soaring popularity of games like Pokémon Omega Ruby and Alpha Sapphire as well as Amiibo, the house of Mario was able to dominate 2014. In fact, eight of France's top 20 selling games of last year were Nintendo-published titles.
Wii U sold 240,000 units in the region, while Mario Kart 8 sales amounted to 346,000. Other big sellers were Tomodachi Life and Super Smash Bros. for Nintendo 3DS.
Do you think Nintendo's dominance in France will continue into 2015?