The upcoming 3DS title will be out in time for spring!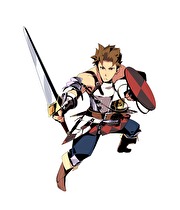 Etrian Mystery Dungeon, the 3DS exclusive from Atlus and Spike Chunsoft, will be launching in North America on April 7.
The game takes the character customization and role-playing elements from the Etrian Odyssey series and meshes them with the beloved exploration-heavy roguelike gameplay found in the Mystery Dungeon games.
Collectors and music lovers will want to pre-order the game, as only a limited number of first-edition copies will come bundled with the game's soundtrack. The title will also be available for download on the 3DS eShop. Both the digital and retail versions will be priced at $40.