More hot new Mario themed controller options are headed to retailers in Japan soon.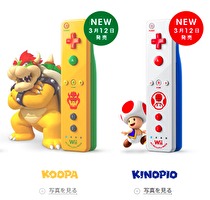 Two new Wii Remote Plus controllers are coming to Japan on March 12.
The controllers, part of the Super Mario series of Wii Remotes, feature designs based around Bowser and Toad. They will retail for 3,619 yen plus tax. Right now, there is no release information for these two controllers in the West.
Other controllers in the series have seen releases outside of Japan sans the Yoshi themed controller which has still not made its way to North America.