Mario vs. Donkey Kong will be the first official cross-buy title.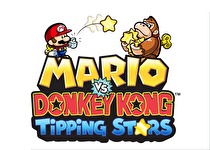 Nintendo is introducing a cross buy system with the upcoming release of Mario vs. DK: Tipping Stars on Wii U and Nintendo 3DS.
The game has players earning stars from playing levels that they can use, for example, to buy new creations in the games level creator. If players like, they can tip other players online if they like what they see. Similar to cross buy on other platforms, if Mario vs. DK is purchased on one platform, gamers will receive a download code for the other.
The game is set to arrive on March 5 in North America, Japan on March 19 and Europe on March 20.