Mario's next big thing might not be on Wii U.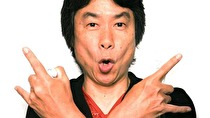 Mario is poised to star in a new game or take on a new role on Nintendo's next system. In a recent interview, Shigeru Miyamoto said he wants his creation to "usher in the next era."
That next era is already being worked on, according to Miyamoto, as the company is already working on ideas for the next system.
"I think that maybe when we release the next hardware system, you can look forward to seeing Mario take on a new role or in a new game," Miyamoto said about Mario's future.
No timetable was given for Nintendo's next console aside from the fact that internal groups and production lines are already working on ideas. This practice isn't uncommon for Nintendo, as the company typically starts thinking of the next system shortly after launching a new one.
The shortest time between Nintendo home consoles has been five years. The Wii U just celebrated its two-year anniversary.