Nintendo's setting the spooky Halloween mood with...Kirby?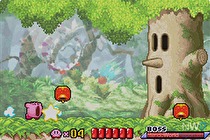 New Virtual Console titles are heading to Nintendo's platforms later in October, as revealed in today's Nintendo Downloads press release.
In addition to the previously announced Castlevania: Aria of Sorrow, set to release on Wii U Virtual Console on October 23rd, Nintendo revealed the following set to come on Devil's Night (October 30).
Kirby: Nightmare in Dream Land (Wii U)
Demon's Crest (Wii U)
Gargoyle's Quest II: The Demon Darkness (Wii U and 3DS)
With all of these games releasing right around Halloween, let us know in the comments which ones you will have on your TV as the trick-or-treaters come knocking.