Hyrule Warriors slashes its way onto the Download!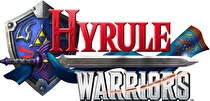 Not the biggest week in Download history, but there is one game making the rounds that a lot of people are talking about: Hyrule Warriors! And while any Zelda game is going to be big news, Mario Golf: Advance Tour is also making its way to the Wii U. While not as high profile as a new Zelda game, who doesn't like a good game of Mario Golf? And for those of you that still remember that Yu-Gi-Oh! was a thing about a decade ago, a new game in that particular series is out as well. Lots of stuff to do and games to play this week in the Download, even if the list is a little low!
Wii U Downloads
Angry Bunnies: Colossal Carrot Crusade
Wii U Virtual Console
Nintendo 3DS Downloads
Yu-Gi-Oh! ZEXAL World Duel Carnival
Sales
Last week of the Super Smashing Sale is upon us. Save up to 40% select games featuring Smash Bros. characters. Check out the list here.
Spin the Bottle: Bumpie's Party is $8.39 until October 12. (Wii U)
Armillo is $4.99 until October 6. (Wii U)
Swords and Soilders is $1.99 until October 9. (Wii U)
Glory of Generals is $6.99 until October 9. (3DS)
Demos
Spin the Bottle: Bumpie's Party