Developer Detune apologizes for a short delay on their part.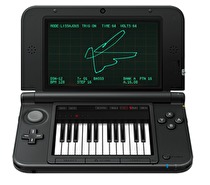 The next entry in Detune's music creation software, known as KORG DSN-12, will release in Europe on September 25th. This information was released on the facebook page for the software.
KORG DSN-12 allows for easy song creation through the means of various tools and synthesizers. Detune promises seamless access to all of the game's options and encourages players to make songs in real-time like a DJ would. Additionally, songs and sounds can be exchanged between players.
KORG DSN-12 is also scheduled for a release in North America, though no specific date has been provided.