The long-awaited 3DS and Wii U game is close to release.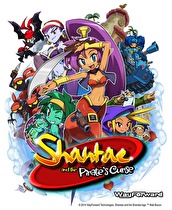 Shantae and the Pirate's Curse completed Nintendo's Pre-Check according to developer WayForward, meaning that it is close to release on Wii U and 3DS.
First announced for 3DS in late 2012, Shantae and the Pirate's Curse has been long delayed, originally expected for a 2013 release. At E3 2014, WayForward announced that the 3DS game would also be coming to Wii U.
WayForward promised more info soon, so hopefully an exact release date is coming shortly.