If you can't find something you like, maybe you just don't like Nintendo?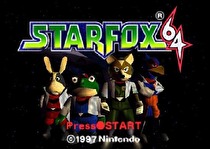 There are eight games up as rewards this month for Club Nintendo, a nice change of pace from the usual four.
First up is the Mario game that really wasn't originally a Mario game. Super Mario Bros. 2 was a bit of a departure from its fellow 2D titles because of this, but it wasn't necessarily a bad thing and many gamers are still big fans. You can get it for 200 coins on the Wii U Virtual Console.
Excitebike, despite being available in a 3D version on the 3DS, is the second game being offered up. This NES classic in its original form is 200 coins for the Wii U Virtual Console.
Star Fox 64 may be most well known for Peppy's famous line "Do a barrel roll!" but fans still love it for its high replay value. The game may be short but you will be sure to go back again and again for new paths and secrets. This is available on the Wii Virtual Console and Wii Mode on Wii U for 250 coins.
Vegas Stakes may be available on the Wii U Virtual Console, but for 250 coins you can claim the Wii version. You can of course upgrade your copy for the small sum of $1.50.
The 3DS also has four games available this month: Baseball (Game Boy), Puzzle League Express (DSiWare), Mario Golf (Game Boy Color) and Dr. Mario Express (DSiWare) each for 200 coins. Be sure to be timely with your redemption because they will only be around until September 7.