Get ready to hunt monsters on your 3DS ... again.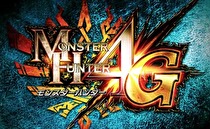 Monster Hunter 4G is set to release October 11 for the Nintendo 3DS in Japan, as revealed in today's Japanese Nintendo Direct.
Physical versions will retail for 5,800 yen while the digital download will be available for 5,546 yen. This updated version of Monster Hunter 4 will feature additions to the game such as new monsters and new actions for players, and it will also allow save files from the original to be carried over.
For gamers in Japan, Capcom is holding a special event in Akihabara to provide a chance to play Monster Hunter 4G. You can check out a trailer for the game below.