Kid Icarus, Donkey Kong Jr., and more are available until August 3.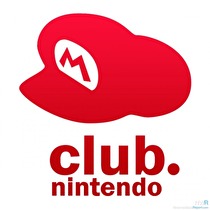 July's Club Nintendo downloadable game rewards include 3D Classics: Kid Icarus, Metal Torrent, Donkey Kong Jr., and Paper Mario.
3D Classics: Kid Icarus is an enhanced version of the NES original featuring stereoscopic 3D, newly-added background art, new control options, and other niceties. It's available on 3DS for 200 coins.
Metal Torrent, originally released in 2010 as a DSiWare title, is a vertically-scrolling shooter with eight stages, two ships, and the ability to choose between random or patterned waves of enemies. Get it on 3DS for 200 coins.
Donkey Kong Jr. is the sequel to the arcade classic Donkey Kong and holds a special place in Nintendo history as the only time Mario has played the role of villain. Control DK's kid across four stages to rescue the big ape from the clutches of the iconic plumber on Wii U for 200 coins.
Paper Mario for Nintendo 64 was only Mario's second RPG-style outing, and the game's papercraft presentation was quite novel at the time. Players can check out the timing-based attack system, humor, and other hallmark qualities of the Paper Mario series on Wii or Wii U (via the system's Wii mode) for 250 coins.
These four titles will be available through Club Nintendo's website until August 3.