Baseball, apple pie, and Mario Tennis.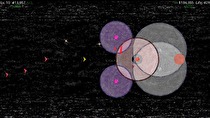 Happy (upcoming) 4th of July to all who celebrate! Who would have thought 200+ years after the signing of one of the most important (and, in the centuries to come, controversial) documents of our time, we'd be celebrating the day before with a bunch of video game releases. Would George Washington be totally into Mario: Power Tennis? Would Benjamin Franklin become addicted to Squids Odyssey for the 3DS? And would Thomas Jefferson be stunned that a WiiWare game is coming out in 2014? I sure am. Let's take a look at this list while also remembering all the good times America has had in these last few centuries.
Wii U Downloads
Poker Dice Solitare Future- $2.99
Wii U Virtual Console
Mario Tennis: Power Tour- $6.99
Nintendo 3DS Downloads
Wii WiiWare
Nintendo DSiWare
Mysterious Stars: A Fairy Tale- 500 points
Sales
Just Dance 4 for the Wii U will be reduced in price to $39.99 starting on July 7.
Kung Fu Rabbit games on both eShops will be 50% off through July 10 at 9 AM PT.
Etrian Odyssey Untold: The Millennium Girl and Etrian Odyssey IV: The Legends of Titan are on sale starting July 7 through 9 AM PT on the 21st.