A little something to tide us over until the Hoenn remakes release.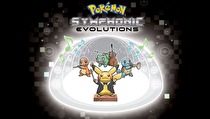 Starting August 15 in Washington D.C., a live concert series called Pokémon: Symphonic Evolutions will begin touring the country. Each concert will feature all-new musical arrangements from throughout the last couple decades of Pokémon history.
The tour premiere will take place at Warner Theater in Washington D.C., preceding the weekend of the 2014 Pokémon World Championships on August 16 and 17, also in D.C. The only other show announced so far will be at the Mann Center for the Performing Arts in Philadephia on September 19.
Tickets for all shows will be available for purchase from various vendors responsible for servicing each concert venue, such as Ticketmaster, but the official concert website is providing direct links to each vendor for easy purchase.