Ghost levels, new characters and more on the way.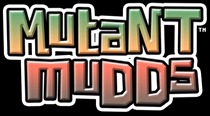 Mutant Mudds on the 3DS will be receiving an update on July 3 that will bring in features from the Wii U version. The update will be coming to both North America and Europe, marking the first time the deluxe version features will be available to gamers outside of North America. The features are as follows:
Four hidden playable characters
20 Ghost Levels
New music for the Ghost Levels
Checkpoints
The update was originally planned for earlier this year, and should make the 3DS version of the game much more attractive to anyone who still hasn't picked the game up.