Get your 3DS pre-heated.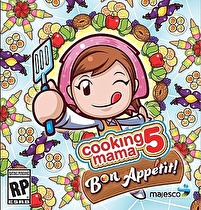 Cooking Mama 5: Bon Appétit for 3DS is set to release this September in North America.
The game will feature six modes of play, including a new Cooking Dojo mode for training. Over 60 recipes varying from appetizers and drinks all the way to desserts will be on the menu to master. 30 activities will also be included that will let players feed pets, deliver orders, play word games, and more.
SpotPass will earn players decorations and outfits which can be used for customization, and download play is also utilized which lets players compete with up to three friends who do not need their own copy of the game.