They have some ideas on how Mojang's indie smash hit could work on Wii U and 3DS.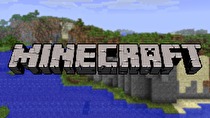 Nintendo has had some internal discussions regarding how Minecraft could work on their platforms and how its developer, Mojang, could benefit from a partnership with the company, according to a Kotaku interview with Nintendo EAD head Shigeru Miyamoto and SPD head Shinya Takahashi.
"We've always thought internally that using the [Wii U] GamePad would probably make for a Minecraft that's very easy to play," Takahashi revealed. "And, of course, if we were to do something with Minecraft on the 3DS, similarly we would probably do it where it would be easier to play and could probably reach a lot of kids."
For his part, Miyamoto admitted that he hadn't actually played the game, but has "heard quite a bit about it" and likes "that style of game." He also feels that the inclusion of both touch screen and stick controls on Nintendo's hardware would make it a good fit for their systems.
Takahashi noted that Minecraft does not boast the same level of popularity in Japan as in territories such as the United States and Europe, so a partnership between Nintendo and Mojang to bring the title to Wii U and/or 3DS could help grow Japanese awareness of the game.
When told that Nintendo should contact Mojang to forge such an partnership, the pair laughed. Miyamoto then teased, "Maybe we're meeting with them! Who knows?"
Previously, a Nintendo representative asserted that the company has a "continuing relationship" with the Minecraft developer, though Mojang had said that a Wii U port of the game was "very unlikely." The game is slated to arrive on a handful of new platforms later this year, at which point it will be available on virtually all current major non-Nintendo systems.