Yup, again.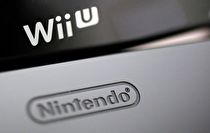 Both Nintendo Co. Ltd. and Nintendo of America, Inc., along with a slew of other companies, are being accused of patent infringement by Secure Axcess, LLC,
The patent in question was issued February 18, 2003, and is for "a computer providing multiple display capability where one display presents the current document and another display may show a true display of a previously opened document."
Compensatory damages, costs, among other reliefs are what Secure Axcess is looking to gain for the companies selling the Wii U without license or authorization.
This isn't the first time Secure Axcess has taken legal action to Nintendo, either. Last January, the company summoned Nintendo for infringement for the very same patent as the new Wii U case, except with the Nintendo DS, DS Lite, DSi, 3DS, and 3DS XL.