For the first time ever, Nintendo of America will not have a presence at PAX East, which is taking place April 11 to 13.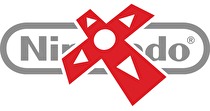 Nintendo of America will not have a booth or any kind of presence at PAX East 2014, a company representative confirmed to us today.
Previously, Nintendo has had a booth at every previous PAX East and most every single PAX Prime as well. At 2013's PAX Prime, the company even hosted a panel on The Wonderful 101.
While Nintendo won't be there, a few eShop-friendly indie developers will be there, including Renegade Kid and Ackk Studios.
UPDATE: Nintendo of America sent over this statement regarding this matter: "Interacting directly with our fans and letting them play our games firsthand is a key component of our approach. That doesn't include PAX East this year, but we will offer our fans a variety of opportunities to get their hands on Nintendo products in 2014. Keep an eye on our social media pages for more information about where we'll be and what you can play."